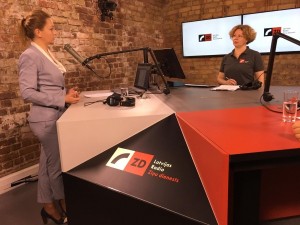 In pre-election time, but not in political dimension our discussion about causes of shadow economy in Latvia and about possibilities of its reduction with Laura Dreimane and Aiga Pelane in the morning program of Latvia's Radio 1 "Good morning".
Guest: director of Accounting Latvia Ilona Markunaite.
An interview (Latvian language) can be viewed here: interview.